I'm excited to share the first of my newest line of Christmas ornaments. It's a retro poodle Christmas tree decoration! It stands alone, or it can be hung on your tree--you choose. I can picture a few of these on a white or pastel tree, like those tinsel trees from the 50s and 60s. This ornament isn't just limited to Christmas displays, either.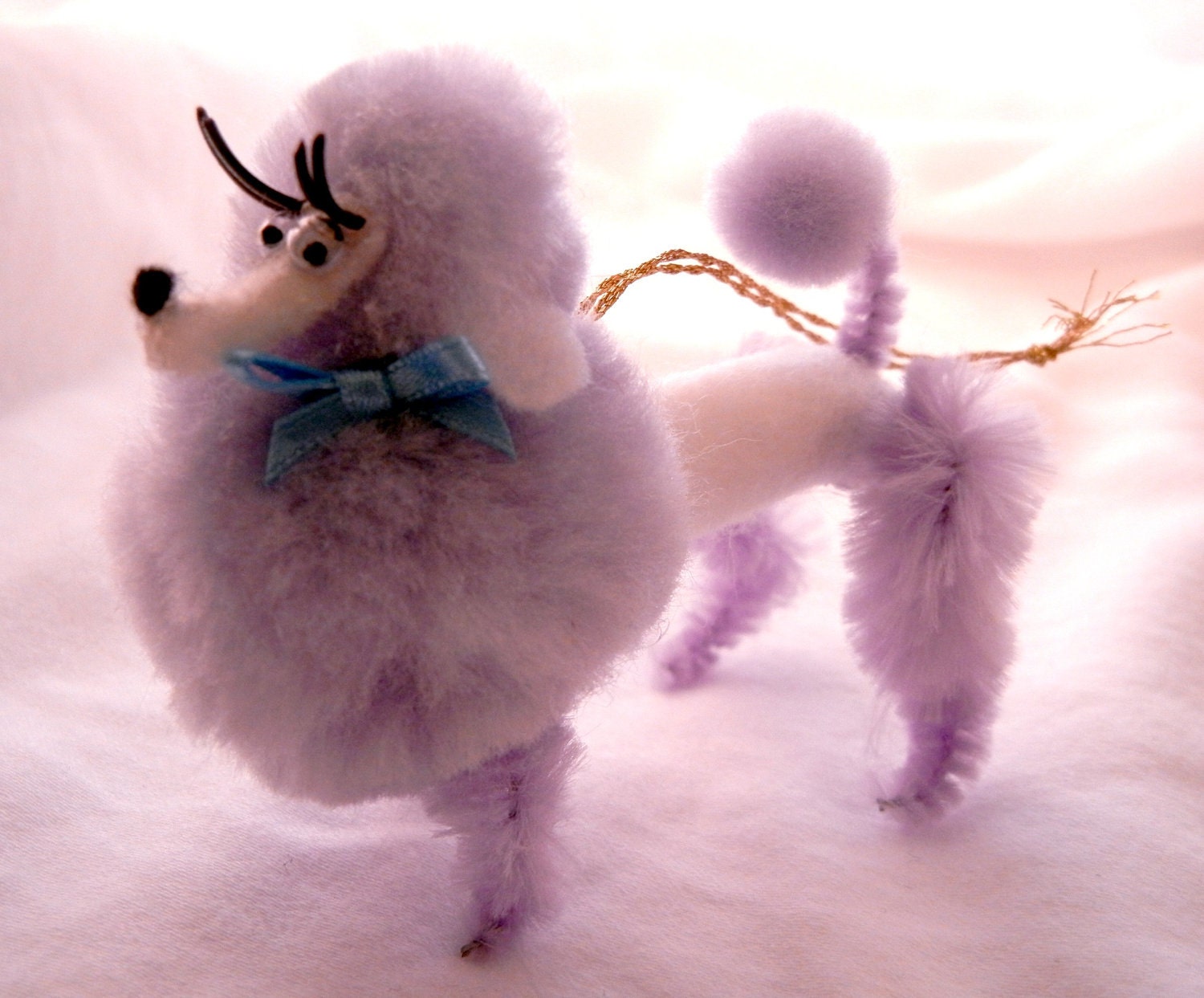 Handmade, by CandyAppleCrafts, Copyright 2011.
Every year, I make retro style Christmas ornaments, because I love the fun and innocence of decorations from that period. I design and make them myself.
I am welcoming custom orders on these. I can vary the number and color, but for now, I just have this one purple one available for sale in my
Etsy store
.
More to come! Leave me a comment to tell me what you think. :)