Just in case you missed it, I thought I'd pass on the news here that I have a new handmade dog in my Etsy shop now. Meet the puppy in a box, just in time for Valentine's day!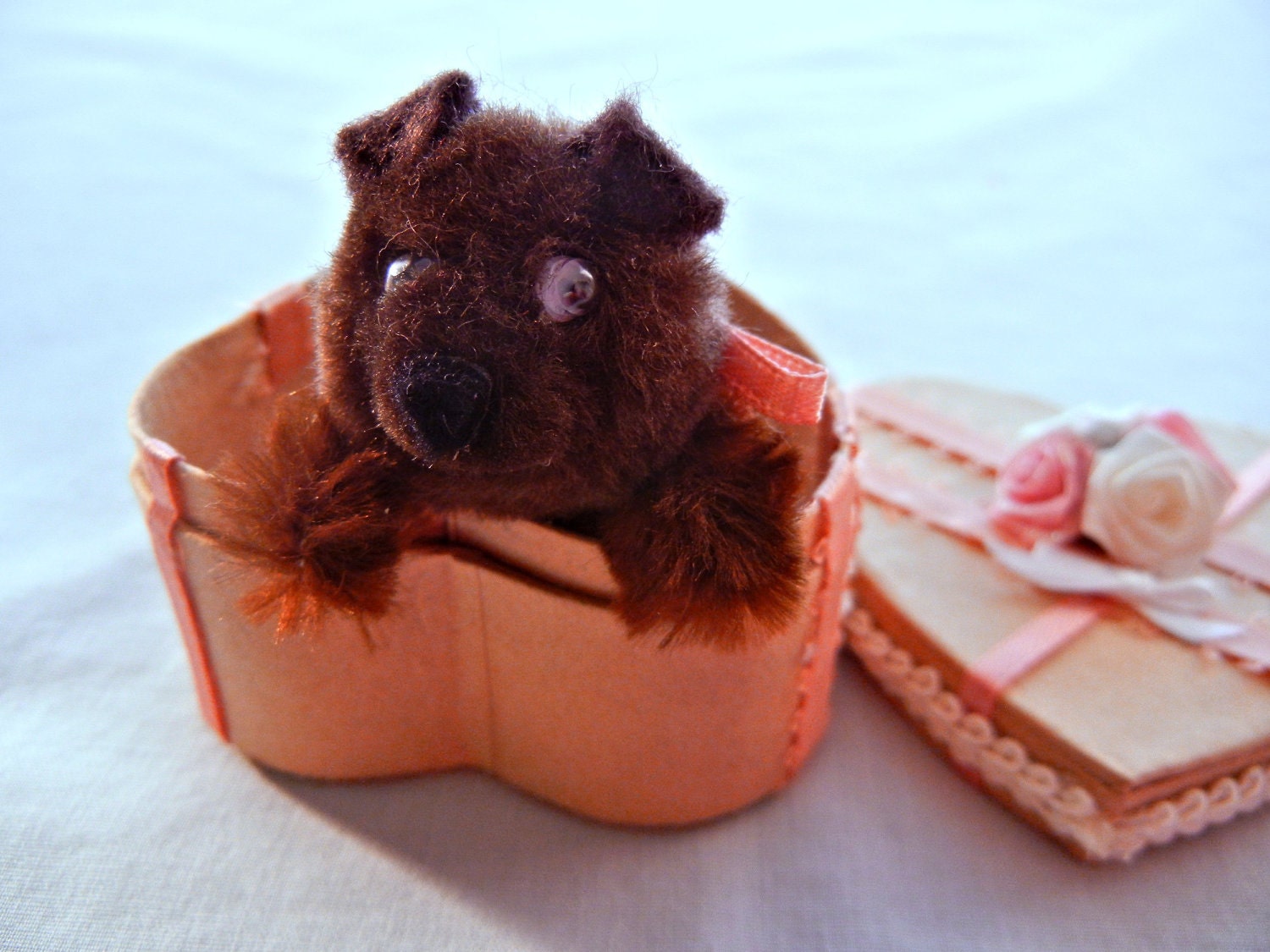 This puppy was modeled after Chow Chow puppies, for those who recognize the breed. They look a lot like little teddy bears. I shaped the paws to hold onto the lip of the box, so the puppy could stand up on his hind legs and peek out.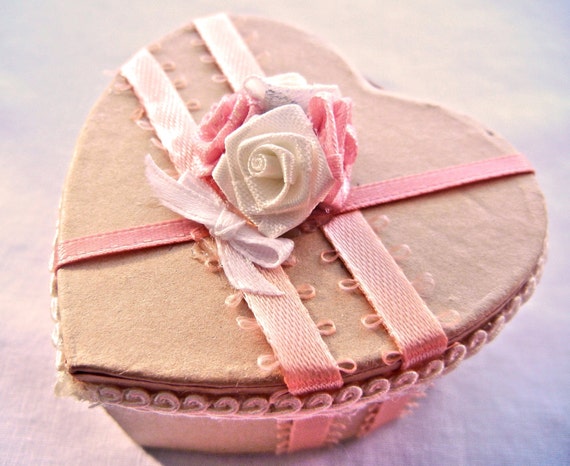 You can close the box with the puppy inside. The lid is decorated with roses and ribbon, which really makes the surprise that much nicer when it is opened.
So what do you think? More dogs and other creatures to come.
I have two other business updates you might want to know about:
The US postal service is raising its rates again on

January 22. This means I will likely have to increase shipping prices on all of my items. I really hate how this affects my customers, but it seems to have become a regular part of doing business online. If you've been eying something large in my shops, I advise you to buy it before shipping rates go up again, since those rates will likely increase the most.
All scarves on Artfire are still on sale for 30% off with the coupon code NEWYEARSCARF. In addition, secondary shipping is free on many of my items. Secondary shipping is applied to a second item in your cart at checkout. I have paired scarves with coordinating jewelry in my shop, so now you can take 30% off a scarf, and get a brooch for a few dollars extra (and no extra shipping). Check it out and calculate your savings!